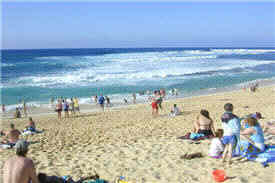 Not infinite. Has an end. Could be measured, or given a value.

There are a finite number of people at this beach.

There are also a finite number of grains of sand at this beach. Hard to count but still finite!

And the length of the beach is also finite.
Copyright © 2018 MathsIsFun.com